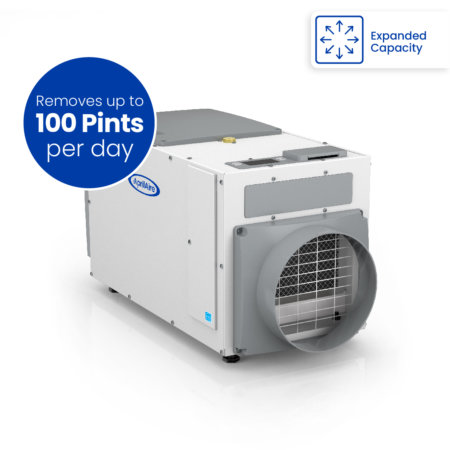 $

1,679.99
The Aprilaire E100N Dehumidifier is the perfect solution for dehumidifying basements or sealed crawl spaces. Its powerful capacity effectively removes up to 100 pints (12.5 gallons) of water per day.
The Aprilaire E100N is a whole-home dehumidifier that is built to remove moisture and provide complete comfort by controlling humidity levels. 
With a quiet operation, the E100N effectively removes up to 100 pints of moisture daily while actively cycling and filtering indoor air with the washable MERV-8 filtration for improved air quality. 
The E100N also offers flexibility in its design, as it can be installed as part of the HVAC system or as a standalone unit. Additionally, flexible ducts can be added to enhance air movement in finished basements or crawlspace applications.
Add to cart
Crawl Space DIY
YOUR CRAWL SPACE PROJECTS SIMPLIFIED
---