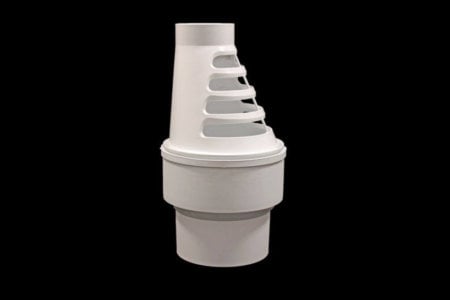 $

24.99
The Freeze Relief sump pump discharge anti-freeze device is a revolutionary product, which automatically prevents discharge line back-up, guards against ice, and protects your home from flooding, even in the coldest of winters.
Includes 4" to 3" PVC reducer to connect Freeze Relief to a 3" pipe and 1 1/2" Pipe Collar
Select options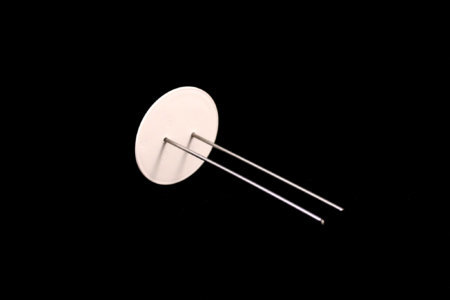 $

10.50 –

$

100.00
Metal and plastic washer used to anchor liner to ground.
Select options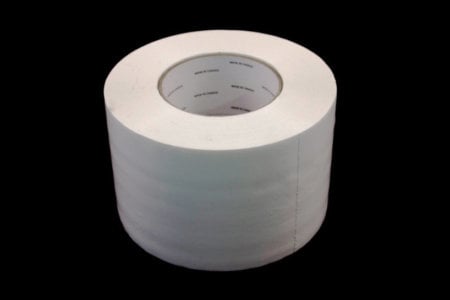 $

30.00
Seam tape is used to create a waterproof seal along liner seams. Tape roll measures 4" wide by 180' in length.
Add to cart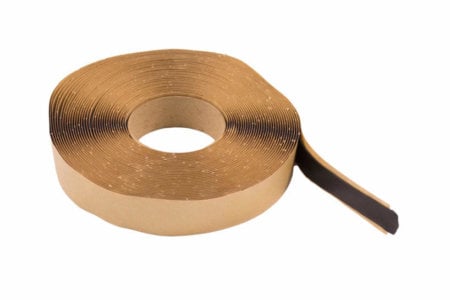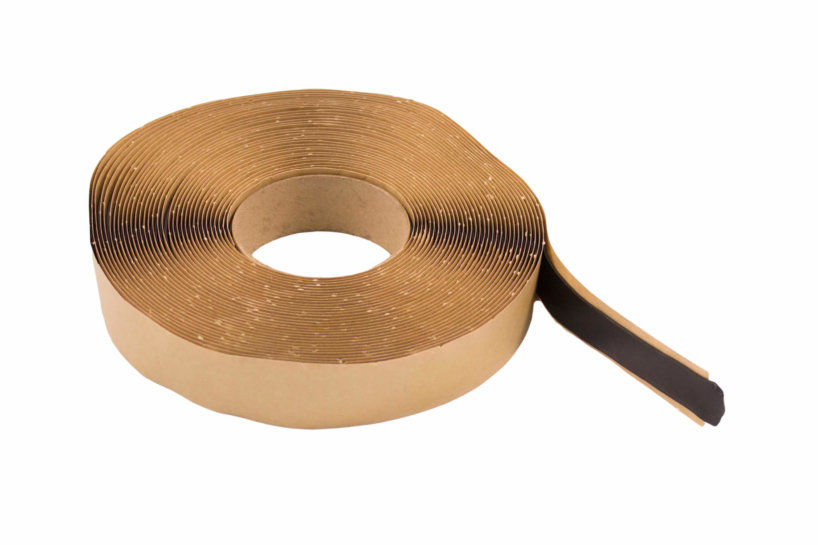 $

15.00 –

$

115.00
A double sided 1" x 50' tape that is used in the installation and sealing of an encapsulated crawl space.
Select options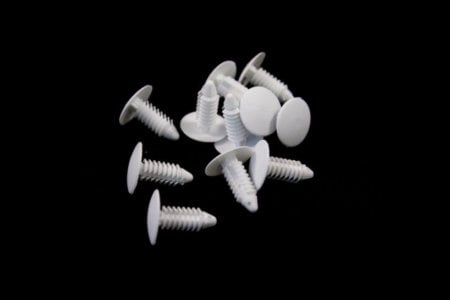 $

18.00 –

$

100.00
Vapor barrier Christmas Tree Fasteners help to permanently secure the liner to the wall when encapsulating. These are a necessary accessory when encapsulating a crawl space.
Select options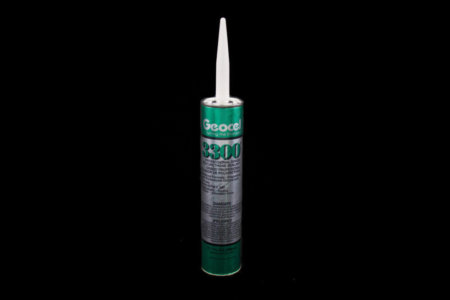 $

6.50 –

$

71.50
Geocel 3300 is a professional grade flexible polyurethane sealant that is capable of withstanding extreme conditions. This sealant is perfect for making a watertight bond between crawl space liners.
Select options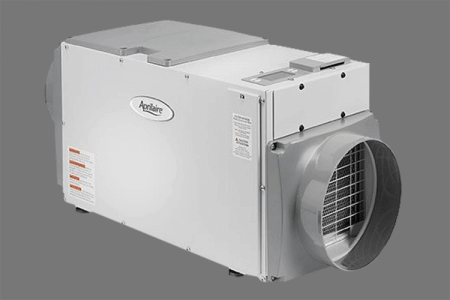 The Aprilaire 1850 is a 95 pint high capacity workhorse for medium to large crawlspaces & basements. Built to manage Relative Humidity in areas upto 5,000 sqft, it is surprisingly quiet & energy efficient. Able to create airflow up to 265 CFM & duct ready it's ideal for homes with sections of crawl space, finished basement, and unfinished basement.
$

1,238.60 –

$

1,388.60
Select options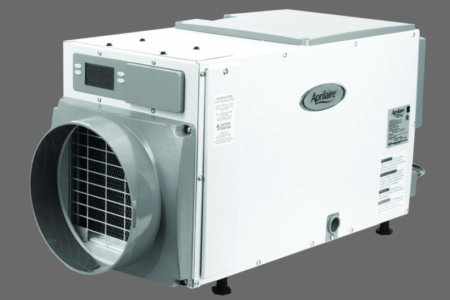 Is your crawl space huge?  Manage it all with one Aprilaire 1850CS. Monitoring crawl space Dew Point the 1850CS's 265 CFM of MERV 8 filtered airflow manages humidity and air quality in spaces up to 5,000 sqft.  Designed for homes with large multi-section and very large crawl spaces.
$

1,238.60 –

$

1,388.60
Select options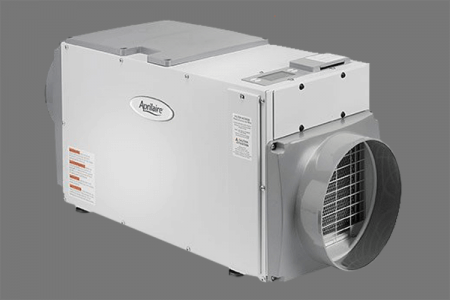 The Aprilaire 1830 high capacity dehumidifier is compact, Energy Star rated, and the perfect DIY unit to install level on the floor or hang.  Designed to manage Relative Humidity and easily ductable, it can manage areas upto 3,800 sqft.  Ideal for homes with finished basements plus a crawl space.
$

1,156.10 –

$

1,306.10
Select options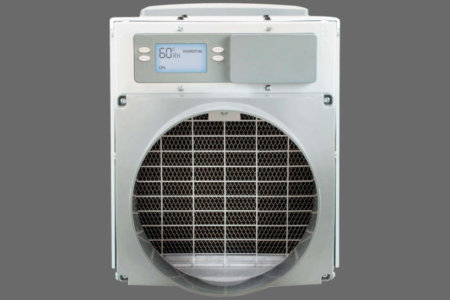 Designed for Crawl Space conditions the Aprilaire 1830CS is compact, high capacity, Energy Star rated. Built to manage Dew Point conditions, in cool temperatures, for areas upto 3,800 sqft. Dehumidifying 70 pints/day + MERV 8 filter.   Easily ducted; ideal for homes with large or multi section crawl spaces.
$

1,156.10 –

$

1,306.10
Select options
Why not hang your Aprilaire dehumidifier from the joists above? Aprilaire's Dehumidifier Hanging Kit # 5660 makes it easy! Designed for Standard Frame Size models including 1820, 1830, 1830Cs, 1850, and 1850CS. Aprilaire 1870 owners, please select the Large Frame Size Aprilaire Dehumidifier Hanging Kit # 5691. Pair this kit with the Aprilaire Model 76 Control for easy dehumidifier operation from another room.
$

136.40
Select options
Think of the New 1820 Aprilaire dehumidifier as the lean high-tech younger brother of the 1830.  And we have them in stock! Aprilaire's Engineers traded a few lesser used features for a slightly smaller box, gave it an optional WiFi controller*, and enhanced the workhorse mechanicals of the legendary Model 1830 it is based on.  Perfect for crawl spaces, basements, or attics.  And, with it's Wi-Fi enabled control system*, you can check and change settings from your smart phone or tablet.  You may never go into your crawlspace or basement again. *Requires the 8620W WiFi Controller 
$

1,012.00 –

$

1,162.00
Select options
The Low Profile Condensate Pump Kit is first and foremost a great condensate pump.  It is able to lift water up to 22' so routing the condensate to a remote drain or sink is no problem. Low Profile means the inlet ports to the 1/3 Gallon tank sit only 1-3/4" above the ground.  Low enough to sit below the factory condensate drain of Aprilaire 1800 Series Dehumidifiers.  (That means no cement blocks to raise up the machine!) Kit includes Low Profile Condensate pump, 20' of 3/8" clear tubing, a 12" section of 3/4" clear tube and one hose clamp (for use between dehumidifier and pump).  The kit also includes wires to connect the pump to the dehumidifier, so if there is a problem with the pump it will tell the dehumidifier to stop before there is an overflow!
$

80.00
Add to cart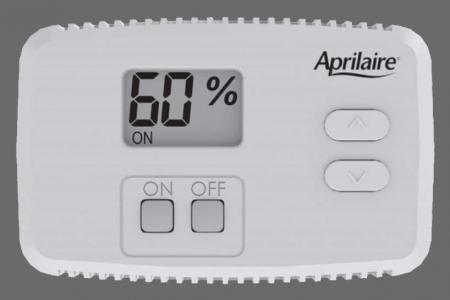 The Aprilaire Model 76 Control is a control panel that allows you to control your dehumidifier from any location to which wires will run in your home. Our product is ideal for controlling an out-of-reach dehumidifier.
$

94.99
Add to cart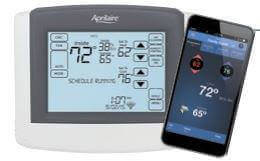 Get the most out of your Aprilaire dehumidifier today and invest in the Aprilaire 8620W Thermostat! With one of these, you'll be able to control your dehumidifier and manage things like relative humidity and home temperature right from your phone, wherever you are.
$

198.99
Add to cart
Is the new GeneralAire® DH75 Touch Screen & Wi-Fi Whole Home Dehumidifier the next step in your smart home transformation?
$

1,153.90
Add to cart
Larger, Older, and homes in Coastal States homes with high ambient humidity levels need a dehumidifier to clean 100 pints/day. The GeneralAire® DH100 Touch Screen & Wi-Fi Whole Home Dehumidifier provides this and much more.
$

1,318.90
Add to cart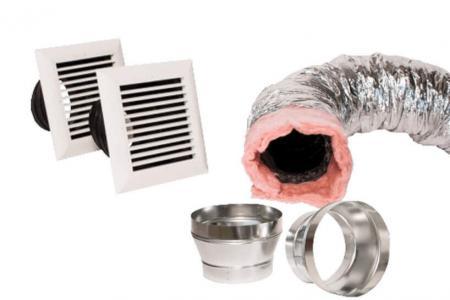 The Aprilaire Living Space Duct Kit makes local ducting an easy project. If your dehumidifier is hidden away in a utility closet, use our duct kit to help your dehumidifier manage the relative humidity in the living spaces of your home.
$

213.40
Add to cart
The long-life, high capacity Aprilaire 1870 Dehumidifier is perfect for your large space. It manages Relative Humidity and air quality in areas up to 7,200 sqft.  Energy Star rated means it is as efficient as it is effective.
$

1,898.99 –

$

2,048.99
Select options