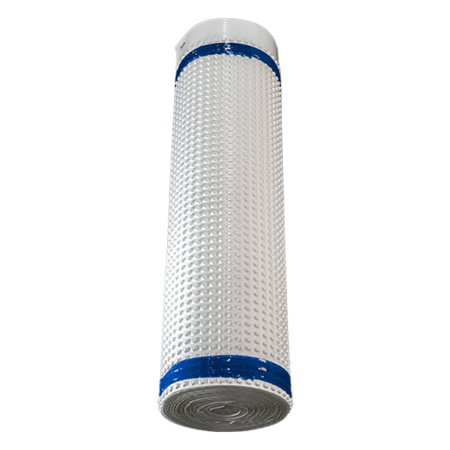 $

125.00
The Crawlspace Premium Drainage Matting rolls are perfect for providing an additional layer for moisture drainage and added durability. The drainage matting is made of recycled materials and meets ICC-AC114 Acceptance Criteria.
Key Features
An increased layer of drainage and durability.
Green Product.
Low-Temp Flexibility - Remains flexible when less than -22°F
Better Quality and Bigger Size!
Specifications
Color: white
Thickness: .2952.
Available per roll or 14/ pallet
Compression Resistance: 729 lbs/in
Stud Height: .2968
Product ID
We have rolls in 6'8"x 50' and 8'x 50' but they require special shipping and to call for more information.
-
Add to cart
Crawl Space DIY
YOUR CRAWL SPACE PROJECTS SIMPLIFIED
---