If your DIY project includes managing humidity in your crawl space, basement, or both, Crawlspace-DIY has a product to fit even the most extreme conditions.  No matter the size (large, small, or low), configuration (one large space, multiple spaces, or both), or humidity/temperature ranges you are trying to master, we have selected AprilAire and Santa Fe models that will finish your project with professional quality and results.  And, like all our products, they are simply the best value you will find.
Showing 13–24 of 26 results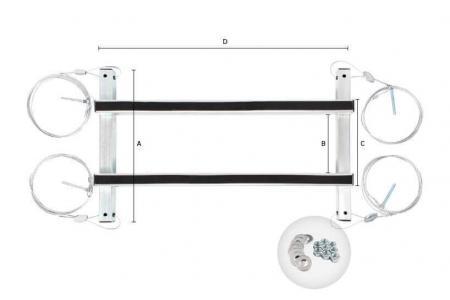 $

160.00 –

$

207.00
Why not hang your Aprilaire dehumidifier from the joists above? Aprilaire's Dehumidifier Hanging Kit # 5660 makes it easy! Designed for Standard Frame Size models including 1820, 1830, 1830Cs, 1850, and 1850CS. Aprilaire 1870 owners, please select the Large Frame Size Aprilaire Dehumidifier Hanging Kit # 5691. Pair this kit with the Aprilaire Model 76 Control for easy dehumidifier operation from another room.
-
Select options