Showing 1–12 of 35 results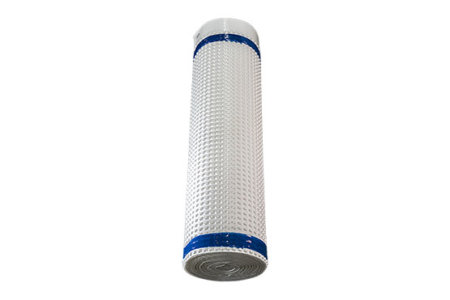 $

125.00
The Crawlspace Premium Drainage Matting rolls are perfect for providing an additional layer for moisture drainage and added durability. The drainage matting is made of recycled materials and meets ICC-AC114 Acceptance Criteria.
Key Features
An increased layer of drainage and durability.
Green Product.
Low-Temp Flexibility - Remains flexible when less than -22°F
Better Quality and Bigger Size!
Specifications
Color: white
Thickness: .2952.
Available per roll or 14/ pallet
Compression Resistance: 729 lbs/in
Stud Height: .2968
Product ID
We have rolls in 6'8"x 50' and 8'x 50' but they require special shipping and to call for more information.
Add to cart
What is crawl space Encapsulation?
Encapsulation is changing the nature of the crawl space from being "outdoor space" to "indoor space" by sealing out the sources of water and vapor.
How do I Encapsulate my crawlspace?
Here is a basic outline:
Keep the outdoors out
Seal the vents with Vent Covers.
Seal and insulate the band board with Spray Foam Insulation.
Seal the walls and floor with a waterproof Reinforced Vapor Barrier
Bring the indoors in.
Condition the air with a heavy duty, high efficiency, Dehumidifier/air filter system
Our product pages will walk you through the "how to," and "what if," questions.  Most importantly, our pages are setup to help you select the products best suited for the conditions of your crawl space.