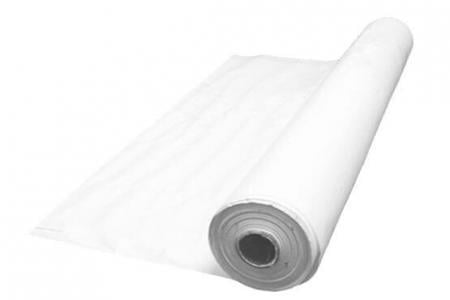 $

248.00 –

$

363.00
Are you searching for a Plastic Vapor Barrier with a remarkable Perm rating and lightweight? Viper's Woven 10 Mil Vapor Barrier is lightweight and it's.0016 Perm rating is much lower than products twice as heavy.
-
Select options
We offer durable plastic sheeting to use as a crawl space vapor barrier (also called a crawl space liner) in three thicknesses 6 mil, 12 mil, & 20 mil.  (Plastic thickness is measured in mil's.  One mil is one thousandth of an inch,  1 mil = 0.001 inches.)
The plastic sheeting we sell is part of the DURA♦SKRIM® RB line made by Raven Industries, of Sioux Falls, S.D.
Why Raven?  In our experience DURA♦SKRIM® RB is the best product and provides the best value for crawl space Encapsulation.
What's the difference between 6 mil, 12 mil, and 20 mil?  Well, it's thicker.  And, for most plastic sheeting that is it.  They just add more of the same sheeting to make it thicker.  But not so with Raven, each mil category is actually made differently.
Is thicker "better"?  No.  Thicker is more durable.  Raven adds different layers together to gain additional qualities of durability.
Raven's method of joining the layers together is also important.  They basically melt the layers together under pressure creating one bonded layer.  So the center "layer" of scrim (string) is part of the material.  There is no risk of delamination which is when the layers separate over time.  It's not just strong today, it's durable, maintaining that strength for years to come.
Each of our product pages explain key features and benefits of the product, and what that means for your project.
Great DIY Encapsulation results come from a plan focused on: "how will you use the crawl space after the project is completed?"   What durability level will you need to use the space that way for the life of the house?